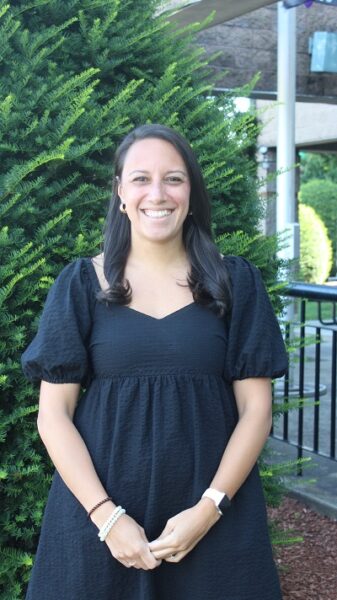 Andrea Munar
Principal
B.A., St. Michael's College
M.A.T., Clark University
MEDL, Boston College, Exp. May 2022
Andrea graduated from St. Michael's College where she double majored in Psychology and English.  A four-year varsity swimmer at St. Mike's, Andrea served as captain of the team her senior year, studied abroad in Barcelona Spain in 2011, and spent her senior year in a practicum at Winooski Middle School where she worked with a combined class of 6-8th graders who had emotional and learning challenges.
Andrea joined the Nativity Worcester teaching fellowship in 2013, and taught on the 6th grade team and was the PTA Liaison. She also coached basketball, track and cross country. During her fellowship, she completed her M.A.T. with a focus in Urban Education from Clark University. Through the program she earned a teaching license in English (5-12). After completing her fellowship, Andrea taught 5th grade ELA and was the Faculty Advisor for the Student Council at Seven Hills Charter Public School. In 2016, Andrea became the 6th Grade Lead Teacher at Nativity School of Worcester. She served as the Athletics Director and After School Coordinator.
In 2019, Andrea took on the additional role of Family Engagement Coordinator, which she continues to have. She oversees the PTA, coordinates home visits for new students, and runs the school's food pantry. Andrea is a member of the 2020-2021 Aspiring Latino Leaders Fellowship through Latinos for Education; which aims to help Latinx leaders to advance in their leadership journey and ultimately expand their sphere of influence in the education sector. She is also currently working towards earning her Masters in Educational Leadership and Policy from Boston College, where she is a part of the first-ever Catholic Leaders Cohort.