Join the Nativity Worcester Family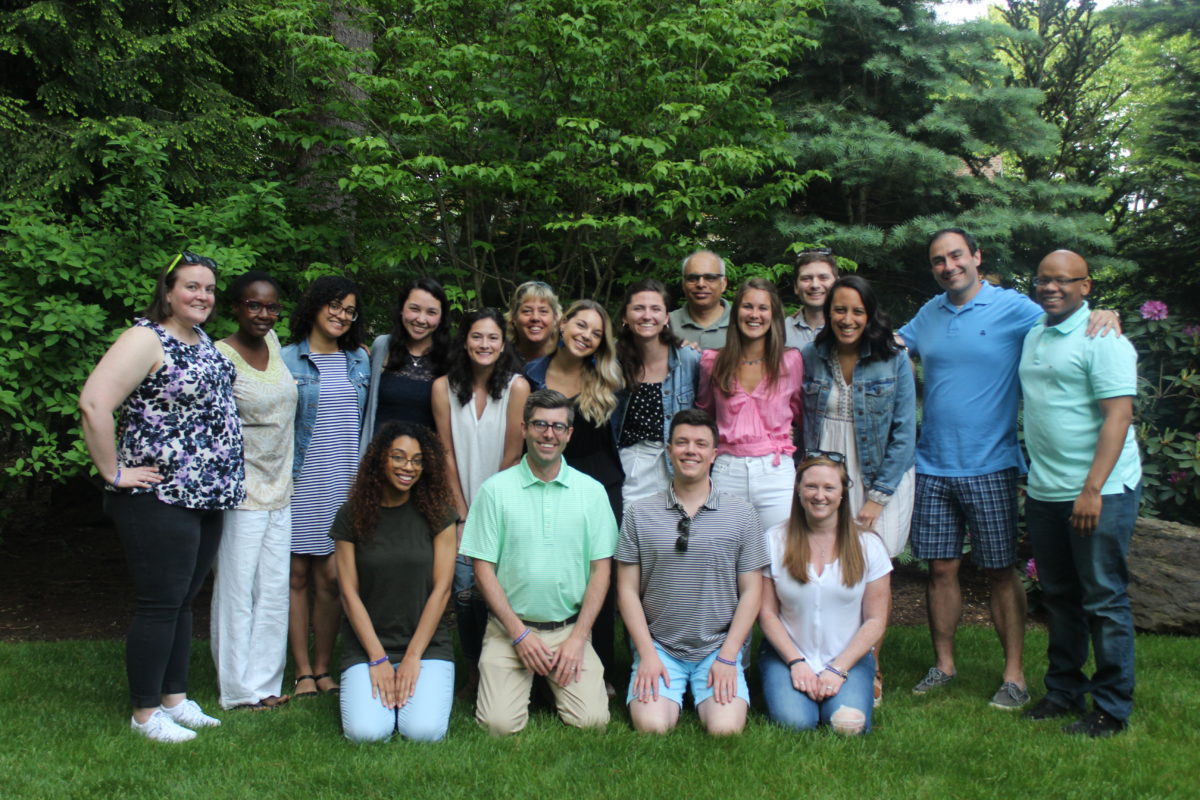 Nativity School of Worcester is an accredited, independent, Jesuit middle school that provides a quality, all-scholarship education to underserved boys of all faiths.
Ideal candidates will be passionate and enthusiastic, willing to work in a collaborative environment, and committed to Jesuit Education. We seek both experienced, credentialed teachers for full-time, salaried positions, and recent college graduates for our Nativity Fellows Program.
Employment Opportunities
If you are interested in working at Nativity School of Worcester, please send your resume, cover letter, and salary requirements to Cindy Schofield, Director of Operations (cschofield@nativityworcester.org).
Listed below are openings available to join our community at Nativity School of Worcester. Click the job title for more information.
Director of High School Placement and Support 
Summary of Position: Director of High School Placement and Support is a salaried teaching and administrative position, responsible for working as part of the Graduate Support team to provide support services for 7th and 8th graders and graduates of Nativity Worcester that will ensure their success in high school, college and beyond. The Director of High School Placement and Support will join the school at an exciting and dynamic time in the history of the program, and will play a pivotal role in helping to re- envision and refine aspects of the program—one of three strategic priorities in which the school is currently invested.
Specific responsibilities include modeling effective teaching practices as the teacher of the High School Prep course, placing eighth grade students into selective high schools or specialized high school programs, and monitoring academic, emotional and social progress of Nativity Worcester graduates in the 9th -11th grade.
Primary Responsibilities: Reporting to the Principal:
Teaching the high school prep course to the 8

th

grade students during the first semester and 7

th

grade students during the second semester.

Assisting in regular staffing responsibilities as outlined in the Nativity Faculty Handbook and Nativity Employee Manual.
Reporting to the President and working collaboratively with the Graduate Support Team, responsibilities include:
Monitor the academic, emotional and social progress of Nativity Worcester graduates in the 9

th

-11

th

grades.

Serve as point-person in the placement of the 8

th

grade students into selective high schools or specialized high school programs (public, independent, Catholic, and charter).

Coordinate High School Placement activities (HS visits, applications, workshops, family meetings, etc.) for students and graduates in high school placement process.

Assist 8

th

graders, grads and their families with completion of financial aid applications (FACTS, etc.).

Coordinate additional services needed for graduates and their families including connecting them to tutoring, counseling, and/or other additional family resources.

Develop, maintain, and foster relationships with existing high school partners along with forming new relationships.

With Graduate Support team, maintain an up-to-date database of all graduates.

With the Graduate Support team, implement a job/career readiness skills program.

With input from the president, principal, and lead teachers, develop a comprehensive high school prep program running through grades 5-8.

Available to grads and their families during the afterschool activity and evening study period.

Engage stakeholders in the lives of graduates by finding innovative ways to communicate with high school guidance counselors, parents or guardians, headmasters, principals and all such persons that contribute to our graduates' well-being.

Present – at scheduled, weekly meetings with the President – both detailed oral reports on the status of individual graduates and written reports that assess trends in academic, social or financial challenges facing Nativity Worcester graduates along with communicating to the staff on a regular basis about Graduate Support programming.

Report to and assist the Program Committee of Nativity Worcester's Board of Trustees – a governing body that oversees implementation of policy, regulations and mission.

Facilitate budget-drafting – in concert with the President, Director of Operations, and Director of College Placement and Transition – by determining the financial aid allotment necessary for graduates and meeting with families to contract for this aid.

With the Graduate Support Team, coordinate transportation to campus, enforce expectations of graduates while on campus and assist in supervising the graduate support activities and programs.
KNOWLEDGE, SKILLS, ABILITIES AND PERSONAL CHARACTERISTICS
Openness to embracing and promoting the Jesuit mission and identity of Nativity Worcester

Experience working with at-risk/urban youth

Familiarity and experience with high schools and their application/financial aid process

Familiarity with skill development for job and career-readiness

Experience with program development and expansion

Familiarity with local support services and resources

Classroom experience, preferably in middle school

Strong interpersonal/human relations skills

Strong verbal and professional written communication skills

Presentation skills in a variety of settings

Project management skills

Ability to adapt and respond to various situations

Ability to maintain high level of confidentiality

Ability to interact with diplomacy and tact amid influential clients and diverse groups

Ability to work collaboratively and as a team player
MINIMUM QUALIFICATIONS Education and experience equivalent to: Bachelor's degree (MA a plus), knowledge of high school application process; supplemented with a minimum of two (2) years of teaching experience or related experience.
TO APPLY: Submit a letter of introduction and résumé to: Cindy Schofield, Director of Operations, Nativity School of Worcester, 67 Lincoln Street, Worcester, MA 01605 or at cschofield@nativityworcester.org.
Salary commensurate with experience. The position will remain open until filled. To learn more about Nativity School of Worcester visit www.nativityworcester.org.