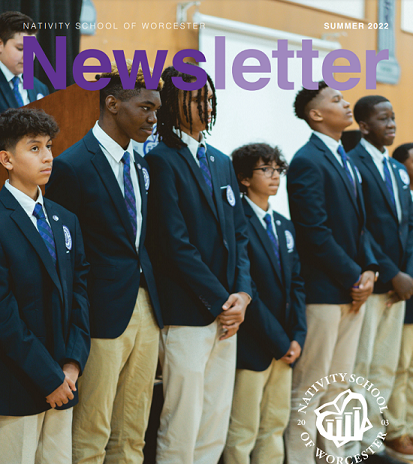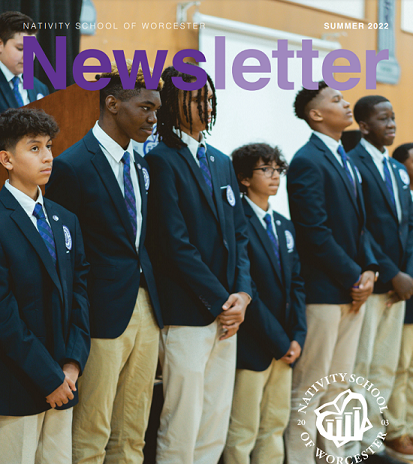 Take a look at our Summer Newsletter, which features the accomplishments of our students, staff and graduates over the 2021-2022 school year. These achievements would not be possible without the generous support of our donors, benefactors, and volunteers. This summer, our students experienced a Summer Session featuring off-campus visits for the first time since 2019, and they exemplified our four pillars of strength, scholarship, character, and service wherever they went in our community. Our graduates have also experienced many successes in high school, college, and beyond. We are looking forward to a great school year, and are grateful for your continued support! We hope you enjoy our Summer Newsletter.
Click to read the 2022 Summer Newsletter
Thank you from the Nativity Worcester Community!
If you have questions or would like to make a donation, please contact Tom McKenney, President, at tmckenney@nativityworcester.org or (508)-799-0100.