A Nativity Worcester Grad's Point-of-View on the COVID-19 Crisis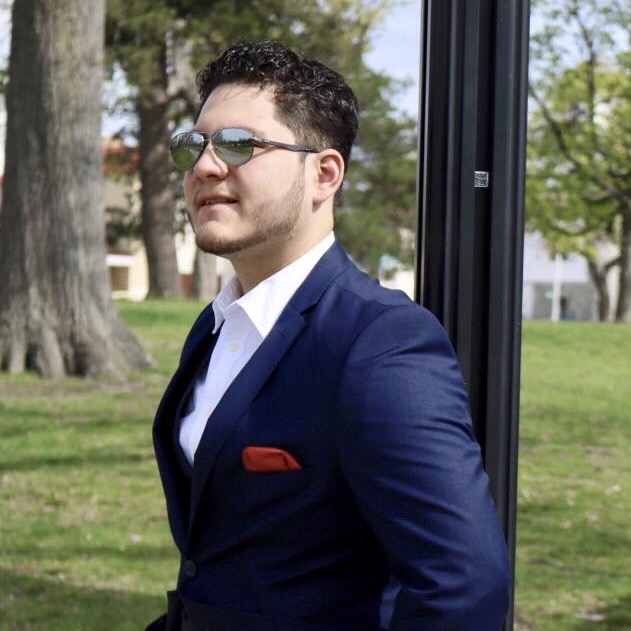 We asked Bryan Montenegro, Hurtado Class of 2014, how he is turning an unprecedented time into a moment of productivity and self-growth. Read what he has to offer.
"Being at home with mom has been great. We have taken up cooking and baking as a pastime and have binge-watched way too many Netflix originals. Some of our favorite dishes include bacon-wrapped chicken, shepards pie (with our own unique take on the stuffing), and hershey-infused red velvet cake. Since I took this semester off to focus on myself, my quarantine was off to a very slow start. Not having any schoolwork would ordinarily sound like a blessing, but I've been longing for assignments to help the days go by. Despite this worldwide pandemic (hopefully a triumphant end coming soon), I recently started an internship with a marketing firm based in Worcester. The Inthink Agency specializes in marketing services with dedicated teams working collaboratively to deliver incredible service efficiently. They have tasked me with creating a Wiki corporate page, and have hinted at the possibility of some sales training. I am beyond grateful for the opportunity to prove how much I've grown both personally and professionally with all the responsibility they have entrusted to me. My days are far from boring now… they are filled with hours of research, virtual meetings, and training so that I may become a swiss army tool in the marketing field. I was also recently offered a position as a salesman for the academic year with a company based in New York. Fresh Prints is an apparel manufacturer with a network extending from coast to coast. They have given me entrepreneurial courses to work on during this time to prepare me to dominante sales when I return to Boston College. I want to give a special thanks to the Nativity Family and to my support network. I wouldn't be in the position I am if it wasn't for everyone looking out for my best interest and encouraging me to fulfill the ambition I know I am capable of. 
"I am most looking forward to the gyms opening back up. Working out at home has been fine but there's nothing like a solid pec deck set or that final push on the tricep extension machine. I also very much miss my friends (as I'm sure we all do), and can't wait to wreak some havoc with the guys (only some though I promise). 

"To any grad reading this, don't waste this time. Although it's fun to squad up with the crew and play Call of Duty for a disturbing amount of hours, it's not worth it. Don't look back at this time and have nothing to show for it. I know times are hard for everyone, and many companies are financial struggling which affects your internship and job opportunities. Just because there are a lot of companies struggling, it doesn't mean they all are. Don't just reach out to 1 or 2 or even 5 companies, reach out to at least 10. Be prepared for a lot of rejection, but it only takes one yes to make a difference. A lot of kids are looking at this pandemic as a vacation. It's not. Get ahead, reflect and set a reasonable goal you want to accomplish during this time. You'll be proud of yourself for following through on it. I know I am. 

"P.S Don't lock yourselves in your room. Enjoy the company of your family. It is a very rare opportunity that we have to be home with our loved ones for an extended period of time!
Please feel free to reach out if you have any questions to bmontenegro08@gmail.com. I may not be able to give you an answer, but I will try my best to connect you with someone that might. "