A Statement from our Chair of the Board of Trustees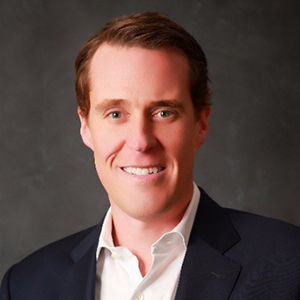 Dear Nativity Worcester Community,
I am writing to inform you that our president, Patrick Maloney, will be stepping down from his role in February 2021. Pat has served our community for 9 years, the last 4 years in the role of president. His leadership during that time has greatly enhanced our school, benefiting many students and graduates, and we are enormously grateful for his numerous accomplishments. 
During his tenure at Nativity Worcester, Pat's track record displayed a focus on support services for students, graduates, and families.  His work enhanced those services through varied and multiple approaches; in classroom and out-of-classroom personnel, improvements to the STEM curriculum, embedding social-emotional learning practices into classes, expanding programming for high-school aged, college-aged, and career-focused graduates, and renovating physical space within the school building to better suit our students' and graduates' needs, including space for a food pantry.  He was the shepherd of the school's first-ever capital campaign, bringing it to successful conclusion in June 2019. Following the conclusion of the campaign, he worked with the Board of Trustees to establish an endowed scholarship fund to provide tuition assistance to the school's graduates in high school.  He garnered national spotlight for the school on two occasions as president, first in The Atlantic, where the school's graduate support program was highlighted as an example of a community-based program having success enrolling male students into colleges and universities, and then in The Chronicle of Philanthropy, which ran a feature story on the school's $10.6M capital campaign success using creative measures to exceed the fundraising goal.
While this news is bittersweet, the Board of Trustees and I fully support Pat's decision. We are happy for him, and his family, as he will be taking on a new challenge and opportunity for professional growth within the Worcester community, which he holds dear. We will miss Pat's commitment to our school and mission, however I know that he will continue to support our students and their efforts as he moves on from Lincoln Street.
The school is in a strong position as we enter this transition period.  Although we have been conducting virtual learning throughout the 2020-21 academic year, we feel that the program our Principal Emily Kent and faculty have created is strong and, most importantly, safe for our students.  The education and services provided to our students and graduates will not be impacted following Pat's departure. 
The Board of Trustees has opened a search for the next President of Nativity School of Worcester which will begin immediately. We will form a Presidential Search Committee which will begin to solicit input and feedback from community members.  Our current Vice President, Elizabeth Deliberto, has agreed to step into the role of Interim President during this transition period. I am confident in both Elizabeth's capabilities and the team's ability to continue to deliver on our commitment to our students and our school.
Thank you for your continued support and involvement as a member of our community and I hope to have the opportunity to see you in person at a school event when we finally have the opportunity to do so again.
Be well,
Bill Condron
Chair, Board of Trustees