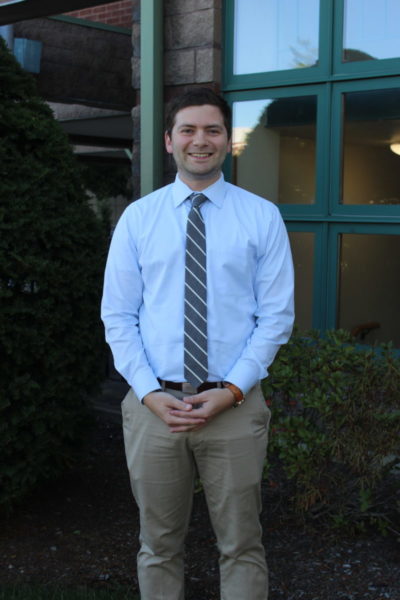 Alex J. Bazarian
School Counselor
B.A., Saint Anselm College
M.A., School Counseling, Assumption College
Alex is entering his eighth year at Nativity School of Worcester.  He completed the Nativity Fellowship Program in 2014 and served as the school's 7th Grade Lead Teacher for three years. Previous to joining the school's Teaching Fellowship, Alex graduated from Saint Anselm College in 2008 with a Bachelor of Arts in Psychology. While at St. Anselm, he was actively involved in New Student Orientation, Spring Break Alternative, and hosted his own campus radio show.
Following graduation, Alex joined the Jesuit Volunteer Corps: Northwest and moved to Ashland, Montana to serve as a House Parent Assistant for at-risk adolescents on the Northern Cheyenne Reservation. In November of 2009, Alex returned to his hometown in Marlborough, Massachusetts working as an Applied Behavioral Analyst, collecting data and developing behavior plans for middle school youth.  In July 2012, he joined the Nativity School of Worcester as a Teaching Fellow.
Currently, Alex serves as the School Counselor. He completed a Master's Degree in School Counseling at Assumption College in May 2015. In his spare time, Alex loves to eat delicious food, attend concerts, and spend time in good company.