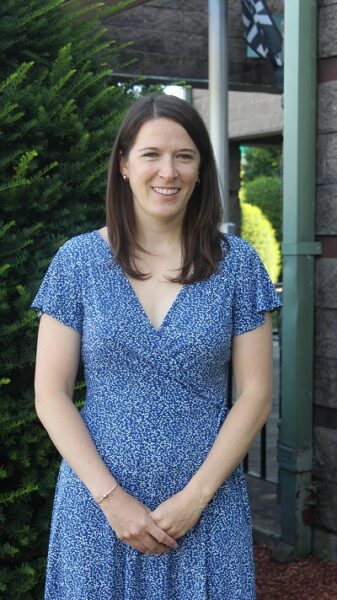 Elizabeth Deliberto
Senior Vice President of Advancement and Graduate Support
Elizabeth Deliberto is the school's Senior Vice President of Advancement and Graduate Support. Deliberto served as the school's Vice President from 2019-2022 overseeing the Operations and Graduate Support departments while playing an important role in the school's Advancement efforts. She also held the position of Interim President when the role was in transition from February-June of 2021.
After graduating from College of the Holy Cross in Worcester, Deliberto began her career by spending a year in the Jesuit Volunteer Corps as a Community Living Coordinator (CLC) for the Neighborhood Service Organization (NSO) in Detroit, MI. NSO is a large human services non-profit with a permanent supportive housing program whose mission is to combat homelessness by housing the city's most vulnerable people without conditions or expiration dates.
Following her time in the Jesuit Volunteer Corps, Deliberto spent 5 years working as an Executive Recruiter for Leaders For Today (LFT), now AMN Healthcare, an executive search company focused on healthcare leadership positions. Deliberto worked with a variety of hospitals from small community health centers to large, national healthcare systems. She practiced building relationships with candidates and clients in leadership roles, assessing their needs, and creating a match in a timely and professional manner.
Deliberto has a Bachelor's degree from College of the Holy Cross in Italian & a Multidisciplinary focus on Philosophical Studies in Modernity.