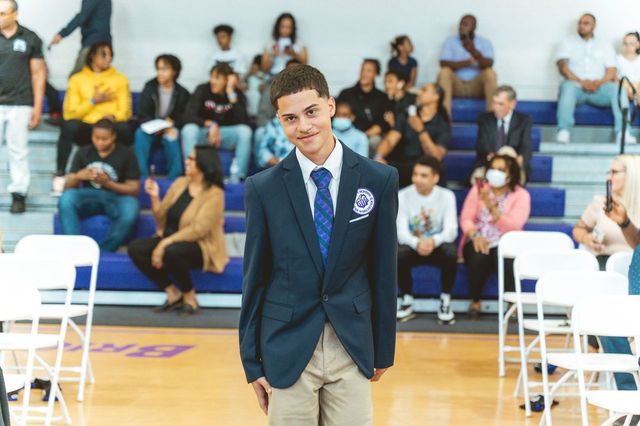 How does it feel to finally be a NSW Grad?
"It feels a little weird, I'm not going to be at Nativity as a student again and I am still processing that. I was here for 4 years. I feel like I've been there most of my life so I have grown here and learned so much. I know that it will be a big change in high school but I am ready for it."
Where are you going to HS? and what are you most excited about?
"I am going to Bancroft for high school next year. I am most excited about basketball. I love playing basketball because I like competition and enjoy being challenged. Basketball truly makes me happy and it clears my mind and makes me think positively about a lot of the things going on."
What does NSW mean to you?
"Nativity to me means a family. I spent 4 years here, made new friends, formed brotherhoods, and connected with amazing teachers that helped me academically and allowed me to feel comfortable. I will take these relationships and lessons with me everywhere I go."
What is your favorite NSW memory?
"My all time favorite memory was winning the basketball championship in 5th grade. In the moment a lot of emotions kicked in but I was so happy. It was a back and forth game and we ended up winning by 2 points (every time I tell the story the score changes)."
What are your goals and dreams?
"I want to be an All-American basketball player, and play D1 college basketball and make the NBA. Playing basketball is my goal and my true love. Lastly, I want to be able to help my mom and be able to make money so that I can take care of my mom and family."
Advice you want to give the younger Nativity students:
"Be yourself and think outside the box. Do anything you set your mind to."