Maloney Named President of Nativity School of Worcester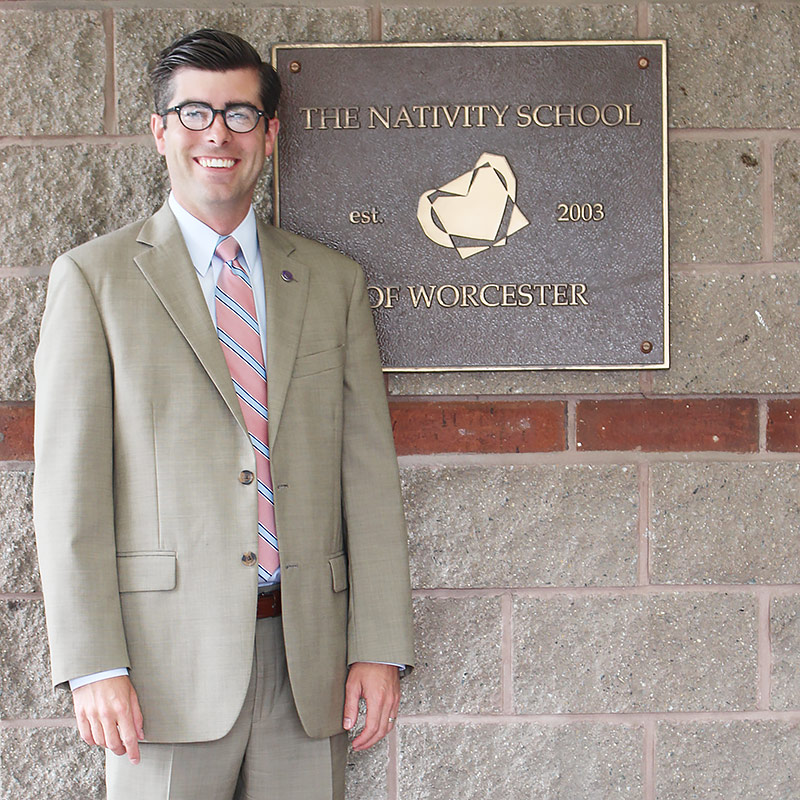 After completing a national search, the Board of Trustees of Nativity School of Worcester announced today the appointment of Patrick T. Maloney as the new President of the school effective immediately. Maloney has served as the Interim President since July 2016.
"We have had the opportunity to observe Pat in the role as Interim President over the last six months. He has done an excellent job," said Board Chairman J. Christopher Collins. "Nativity Worcester is thriving and we believe Pat is well suited to help us achieve the outstanding elements of our strategic plan. Pat has earned the respect of our faculty and administration, our current students, our graduates, and our donors. He is very familiar with the Worcester community, which has shown increasing support to the school each year since our founding. He is also accustomed to the demands and rewards of a Jesuit education. Our goal at Nativity Worcester is to provide each of our students with a rigorous education that sets them on a path to achieve their full potential and to learn the joys of living a generous life focused on the well-being of others. We have great confidence that Pat will foster our goals, build on our success and lead us to a positive next chapter."
"Nativity Worcester is a very special place and a wonderful school. The individual care given to our students, graduates, and families is unparalleled. It is a tremendous honor to be given this opportunity. I am committed to fulfilling the school's mission by serving those in our community in need of a quality, all-scholarship education," said Maloney.
Maloney is a lifelong resident of Worcester where he resides with his wife Kristine and their two children. He graduated from St. John's High School in 1998 and from the College of the Holy Cross in 2002. Following graduation, he continued working at his alma mater in both the Office of Athletic Media Relations and the Office of Admissions. Then, he spent four years working for the Office of Development at Worcester Polytechnic Institute (WPI). In 2012, he became the Director of Advancement at Nativity School of Worcester, was promoted to Vice President of Advancement in 2015 and served in that role until he was named Interim President in 2016.
Maloney has served on a number of local boards including being President of the Holy Cross Varsity Club from 2012 to 2014. He has also served on the boards of Notre Dame Academy and Preservation Worcester. He is currently serving as the Vice Chair of the Board of Directors for Matthew 25, Inc. In 2015, he was named one of Worcester Business Journal's 40 under 40 and is also a member of the Leadership Worcester Class of 2016.