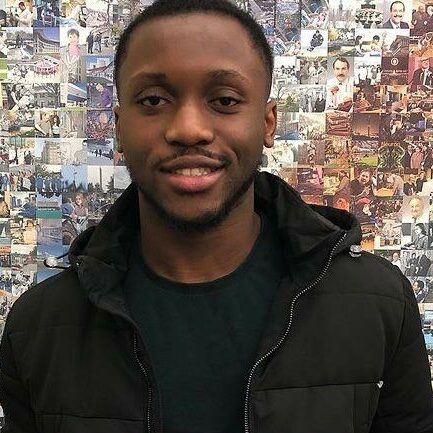 Shadrach Adu-Boateng, Hurtado Class of 2014
My name is Shadrach Adu-Boateng, a rising senior at the University of Massachusetts Lowell. I am involved in a couple organizations in and out of school, such as the National Society of Black Engineers at UML, Advocates for Health Equity of Minorities, First Love Church, Biology Research club and Music club. My hobbies include coding, playing guitar, producing music and reading.
I applied for the internship because I enjoy the environment and atmosphere at Nativity and wanted to be a part of the great community that has been established here. My experience here has been amazing. It feels like I'm back at school again. 
I love to walk around Worcester and run on the tracks. Elm park and Greenhill park are amongst my favorite places to spend time at, especially with friends. What I've really looked forward to post-pandemic are the concerts and going to conventions with my clubs.
Any advice you'd give to younger Nativity Men?
Do what makes you happy in life, explore new hobbies, and always bet on yourself.