Nativity Worcester Names Gonzalez and Perry to Graduate Support Team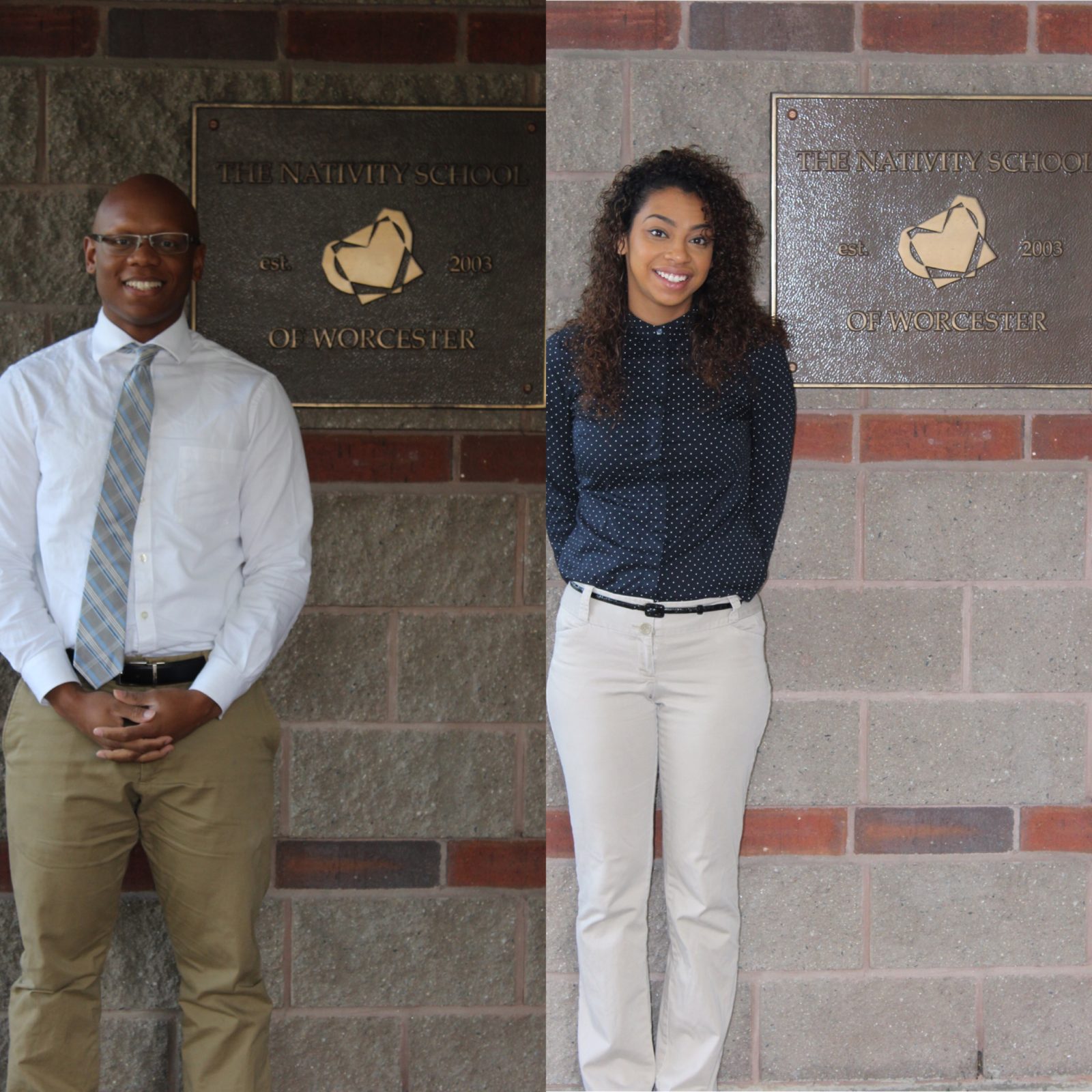 Nativity School of Worcester President Patrick T. Maloney announced this morning that Amaris Gonzalez has accepted the position of Director of College Placement and Transition and Aaron Perry has accepted the position of Director of High School Placement and Support, two critical roles within the unique NativityMiguel-model school's program.  Nativity Worcester, a middle school with grades 5-8, also provides structured staff support throughout high school and college to graduates of the school.
"We are very excited to add Amaris and Aaron to the administration team at Nativity Worcester," said Patrick T. Maloney, President of Nativity School of Worcester.  "Graduate Support is one of the defining features of Nativity model schools.  I feel that Amaris and Aaron are going to make a great team and they will be assets to our program and entire school community."
As the Director of College Placement and Transition, Gonzalez will coordinate all college prep, scholarship, and financial aid activities for Nativity Worcester graduates in the college placement process, and monitoring the academic and social progress of Nativity Worcester college-aged graduates, providing them with the resources needed to be successful.  Prior to joining the Nativity Worcester community, Gonzalez was the Access Team Manager at Bottom Line in Worcester, which is part of a national organization seeking to help low-income and first-generation-to-college students get to and through college. She worked full-time at Bottom Line in a variety of roles since 2014, as an advisor to both high school seniors along with freshmen and sophomore college students. Gonzalez received her bachelor's degree from the University of Massachusetts Amherst in Anthropology with a minor in History.
Perry will place eighth grade students into selective high schools or specialized high school programs, and monitoring academic, emotional and social progress of Nativity Worcester graduates in the 9th -11th grade as Director of High School Placement and Support.  He graduated from Eastern Connecticut State University in 2016 with a Bachelor of Arts in History and Social Science.  During his time in college, Perry was a head teacher at the Manchester Early Learning Center (MELC) after school program. He joined the Nativity School of Worcester community as a fellow in the summer of 2016 teaching on the 5th grade team and was an advisor to 8th graders both years. He is currently enrolled in the Masters in the Art of Teaching Program at Clark University in Worcester.