Nativity Worcester Names Kent Principal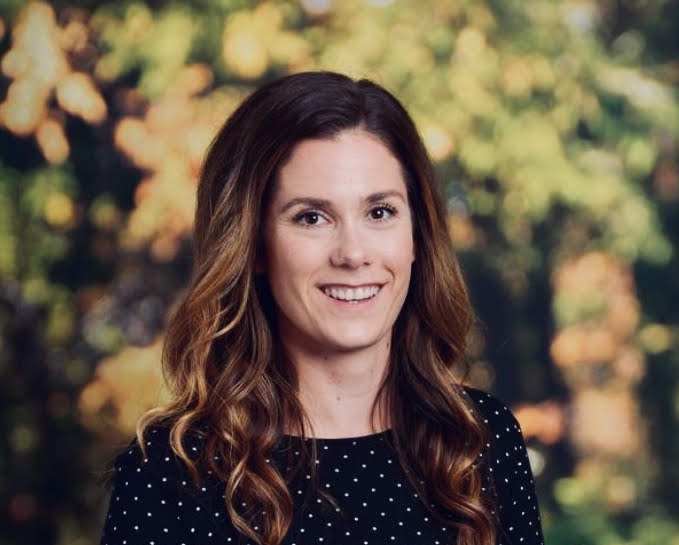 WORCESTER, Mass. – Nativity School of Worcester, the City's only tuition-free private school, announced today it has named Emily Kent as the school's principal for the upcoming 2019-20 academic year.  Kent will be the school's sixth-ever principal and the first-ever female in the role.  She currently serves as the Academic Support Coordinator and Seventh Grade English Teacher at Bancroft School in Worcester.
"We are thrilled to welcome Emily back to the Nativity Worcester community," said Nativity Worcester President Patrick T. Maloney.  "She is an experienced teacher and administrator with a strong and varied background in education, which will serve our community well."
Kent will draw upon 8 years of classroom teaching in both reading and writing at the middle school level.  While at Bancroft, she developed and implemented curriculum for English courses, and also led grade level student support meetings to develop plans for students in need of academic and/or social emotional modifications.  Additionally, she provided one-on-one and small group instruction to students needing those additional supports.
After graduating from St. Anselm College in New Hampshire, Kent began her career in education at Nativity School of Worcester as a Fellow in 2009, where she taught Language Arts, Reading, and Renaissance classes.  Following her successful completion of the Fellowship, Kent was hired to continue at Nativity Worcester as the Lead Teacher for both grades 7 and 8.  In 2012, Kent was promoted to the role of Assistant Principal, while still being the 7th Grade Lead Teacher.  During her three years in the role, she continued her teaching responsibilities in Language Arts, Reading, and Math, while also developing a teacher mentorship program and starting a home visit program with families.  She also shepherded the school's Jesuit Sponsorship Review process in 2014.   Kent then spent two years at Hanover Insurance Group as a Community Relations Specialist assisting with the management of major external non-profit community partnerships before returning to education at Bancroft School in 2017.
Kent has a Bachelors degree in English from Saint Anselm College, as well as receiving a Masters in the Art of Teaching from Clark University in 2011 and a Masters in Educational Leadership from the Lynch School of Education at Boston College in 2014.
She resides in Worcester with her husband, Joel.