Nativity School of Worcester Names Andrea Munar as the School's Next Principal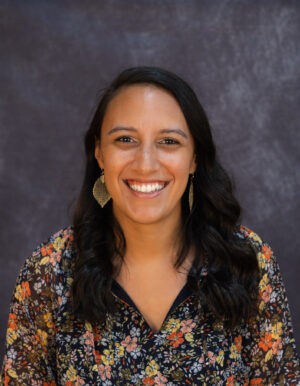 Nativity School of Worcester is pleased to announce that Andrea Munar has been named as the school's next Principal, effective July 1, 2022. Munar has served as a key leader at Nativity for eight years, most recently as the Assistant Principal and 6th Grade Lead Teacher, and now she will lead the school's academic program.
"Andrea is an experienced educator and deeply committed to the success of our students, families, and community," said President, Tom McKenney. "We are thrilled to have such a talented and hardworking leader, who knows our school and mission well, take on this critical role and help enhance the Jesuit education we provide."
Munar is a graduate of St. Michael's College where she double majored in Psychology and English and was a four-year varsity swimmer and team captain. Munar has earned a Master in Arts in Teaching with a focus in Urban Education from Clark University,  and a Masters in Educational Leadership and Policy from Boston College.
Munar joined the Nativity Worcester teaching fellowship in 2013 and after completing her two-year fellowship, she taught 5th grade ELA and was the Faculty Advisor for the Student Council at Seven Hills Charter Public School. In 2016, Andrea became the 6th Grade Lead Teacher at Nativity. She also served as the Athletics Director and After School Coordinator. In 2019, Andrea took on the additional role of Family Engagement Coordinator, and then transitioned to the Assistant Principal role in 2021. She oversaw the PTA, coordinated home visits for new students, ran the school's food pantry, and co-directed the school's diversity, equity, and inclusion efforts. Andrea was a member of the 2020-2021 Aspiring Latino Leaders Fellowship through Latinos for Education; which aims to help Latinx leaders to advance in their leadership journey and ultimately expand their sphere of influence in the education sector.